In honor of heart month, we at Shepherd Search Group decided to support the cause for this important field.
Today, with rising levels of obesity, heart disease and other related illnesses, there has never been a greater need for cardio professionals. The growing challenge for hospitals is supply and demand. There are not enough cardiologists to meet patient needs. Here are just a few current challenges faced by the field and innovative solutions to these challenges.
The escalated need for cardiologists comes at a time where there is an increased rate of obesity. Research also shows that half of the American population has at least one risk factor for heart disease.
Just how bad is the nation's heart health?
In 2020, the American Heart Association (AHA) project that a majority of adults in the US will be overweight and will suffer from obesity. "More than half will suffer from diabetes or-pre-diabetic conditions". The AHA has set a target, but if trends persist, there will only be a moderate progression of 6% in overall cardiovascular health in 2020.
They also predict that this year 83% of men and 72% of women will overweight or obese. Currently, 72% of men and 63% of women are overweight or obese (overweight people typically have a BMI of 25 to 29, while people who are obese have a BMI of 30 [plus].
Why the shortage?
A report by the PYA healthcare consulting firm, shows that fewer graduates are pursuing cardiology as a specialty, with the graduates who choose cardiology preferring to practice in urban hospitals and health systems.
Statistics show that even though the overall number of physicians increased to 7.7% from 2010 to 2015, the number of cardiologists only increased by 1.1%.
The flip side is that with the number of cardiologists dropping, salaries increased with demand. Over the period between 2013 and 2017, the average compensation for noninvasive cardiologists increased from $429,906 in 2013 to $467,941 in 2017. For interventional cardiologists, the average salary increased from $546,806 to $595,157 over the same period.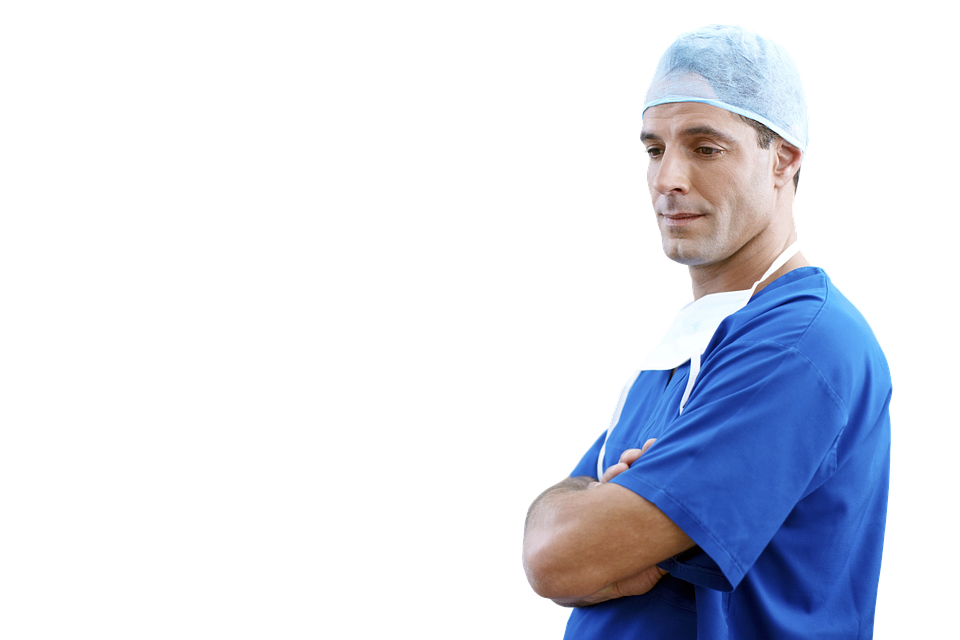 Physician Burnout
Physician burnout is one of the most discussed topics in and outside of healthcare. Some have labeled it an epidemic, but what exactly are the causes?
A recent survey by The American College of Cardiology (ACC) showed that more than (26.8%) of cardiologists in the US reported burnout, more than half of the remainder said they felt stress. Lead author of this study, Laximi S. Mehta, MD says the physicians who reported stress are on the brink of burnout.
In an earlier survey, Mehta and her team surveyed 10,798 cardiologists. The researchers aided to measure the emotional symptoms of burnout. For the burnout component the response rate was 21%.
Mehta and her team then separated the cardiologists into two groups: the no-burnout group (respondents said they felt stressed out, but not burned out). And the burnout group ("who had at least one symptom of burnout, a constant feeling of burnout, or complete feelings of burnout")
They found that with in the no-burnout group, "23.7% said they enjoyed their work, yet 49.5% still said they were under stress" with diminishing energy levels.
However, within the burnout group, 19.2% faced at least one symptom, 6.4% experienced recurring symptoms which "led to being frequently frustrated at work", and 1.2% said they were feeling burnout – to such an extent that they admitted to possibly seeking outside help.
What causes the high levels of stress?
The nature of cardiologists' work is stressful. Almost every day, cardiologists, treat patients suffering from heart disease and related dysfunctions; heart disease is often acute and can be life-threatening. Dealing with these stresses and strains through their workweek can heighten the stress levels of any physician.
Cardiologists often work long hours. Their work can be mentally and physically taxing. Meeting changing requirements to maintain certification to comply with regulations governing licensure adds to physician burn out.
The fee-for-service billing system also contributes to physicians' increased levels of stress. Under this system, physicians need to perform repetitive clerical duties, requiring them to adhere to detailed processes.
How to promote cardiology?
One of the problems with cardiology is a lack of diversity in the workforce with fewer women, with "less than 1 in 5 cardiologists being female". According to Health Careers, "just under 9% of physicians identify as black, Alaska Native, Native American, Hispanic or Latino which is not representative of the nation as a whole".
One of the reasons why graduates pursue alternative specialties is they place more "value on work-life balance than on having stimulating work".
Some graduates believe that a career in cardiology means "long and irregular hours and significant on-call demands", especially in fields such as interventional cardiology. While it is true that cardiologists work unconventional hours, cardiology offers multiple career pathways.
Medical graduates can pursue preventative care, such as "catheter based intervention in heart attack patients". They can also choose between establishing their own practice; alternatively joining a group practice, or work in a hospital.
Cardiology and the future of healthcare
In some ways, the challenges faced by today's cardiologists are similar to other healthcare professionals. However, with rising levels of obesity, heart disease, and other related illnesses, the healthcare industry is crying out for new talent. Like the rest of us cardiologists need satisfying and fulfilling careers where they can impact the lives of others.
To find out more about our most current exciting healthcare opportunities Click HERE.
To speak to our Cardiology and Cath Lab Team Leader Click HERE
The post Go Go Cardio! appeared first on Merraine.